Seaview Haven provides full catering and around the clock care with a variety of room options including sea views and ensuite facilities.
Our Aim
At Seaview, our goal is to be your new home and extended family from the moment you arrive.
We firmly believe that our newly refurbished home, with its amazing facilities and dedicated care professionals, will make your stay one of safety and comfort. An experience you will cherish and enjoy with new friends and family gained along the way.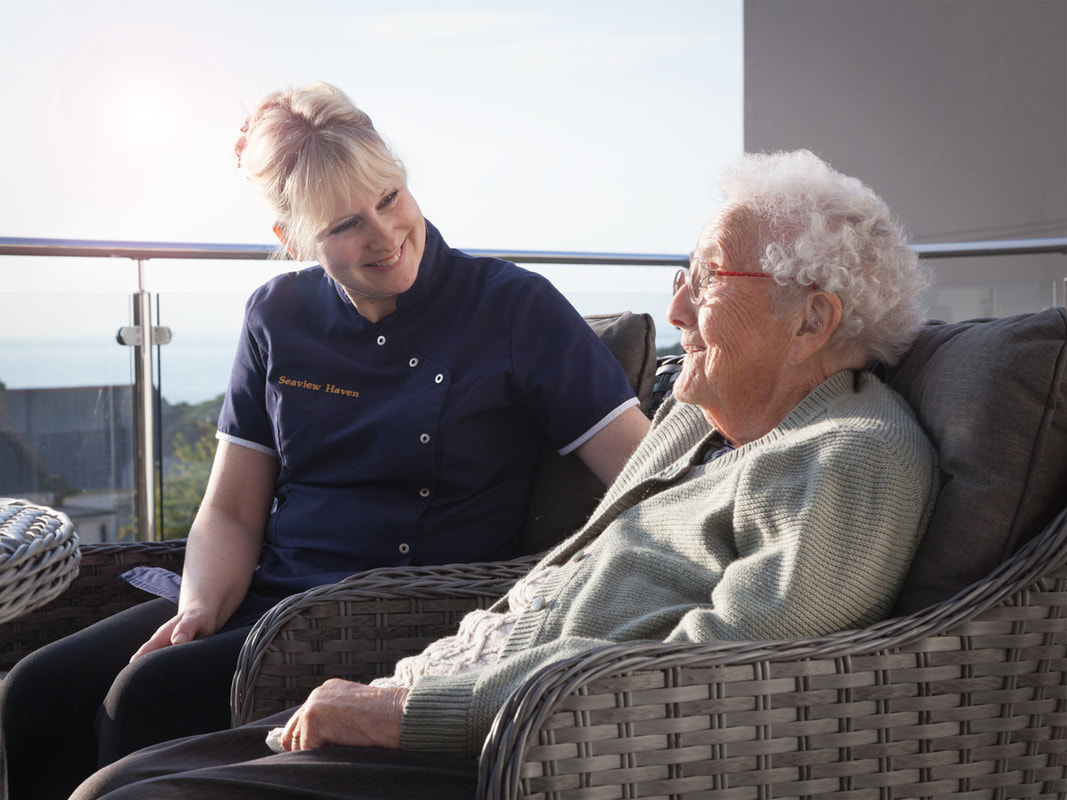 My lovely Mum is their first resident and has been met with nothing but kindness since her arrival on Wed. The wonderful team have made her feel welcome and at home. At 92 this is a big step for Mum and they have helped make the transition from home in London to Ilfracombe as painless as possible. Thank you. Daughter of Seaview's first resident
---
Tailored care

We aim to achieve an individual experience for all and will constantly endeavour to personalise our approach to meet your requests.

Beautiful scenery

We are blessed to have stunning views over the picturesque seaside town of Ilfracombe.

Caring staff

We work tirelessly to employ the best staff and ensure they are there to support your needs.

We listen to you

We proactively plan and perform our own activities, introducing new and exciting activities that you want. We strive to provide excellence and varied catering and we will listen and introduce additions that you would like.